Upcoming Club Events and Weekly Dinners
Click any underlined event to open available links

.
October 26th -- Halloween Party​​

November 2nd - IOBG COW Dinner
​
​​November 1st -- 3rd ​​- Pittsburg Cruise-out

​​November 14th -- CSBA Dinner

​​November 14th -- Line Dancing Class

​​November 22nd -- General Meeting

​​November 28th -- ​​​​Thanksgiving Holiday
​
​​November 29th -- Club Closed
​​

​​

​​
​





Weekly Menu Notification
​If you wish to receive a weekly e-mail for the Friday and Tuesday dinner menus, please contact Commodore Jim Azeltine, jazeltine@sbcglobal.net​​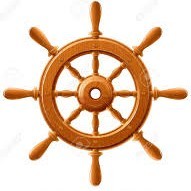 Bridge Marina Yacht Club Dinners


​

5 p.m.:

Bridge Marina Yacht Club's cocktail lounge opens, with drinks by Debbie.



6:30 p.m.:

Salad bar opens. On Fridays, Soup & Salad bar includes bread and butter, dessert and coffee or tea (soup is seasonal).$10



6:30 p.m. Tuesdays

and 7 p.m. Fridays:

Main dinner served.​​ And yes, everything is cooked fresh by Julia (we don't like canned food here).

Please see the Dining and Clubhouse Rental page for information on making reservations, RSVP is required for both members and their guests.
​​​